2021.09.15

Our Recruitment Agency Specializing in the Real Estate Industry, "REAL ESTATE WORKS," Now Has Over 10,000 Jobseekers Who are Registered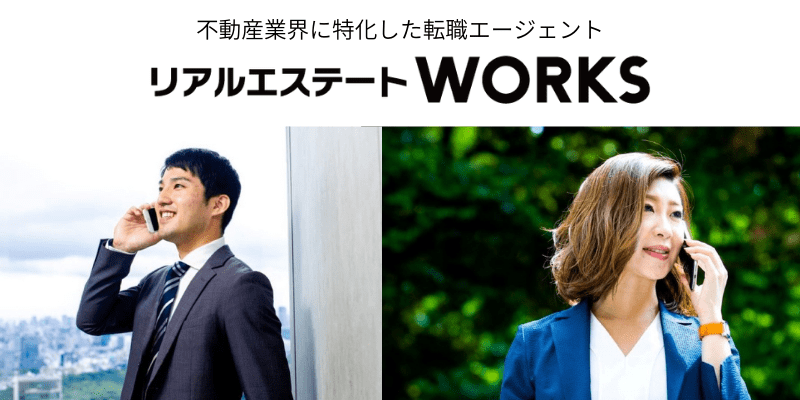 We started our recruitment agency services for job change in the real estate industry from December 2019 and the number of registered jobseekers reached 10,000 in August 2021. With the aim of realizing our motto, "​​Working towards a prosperous future, in real estate and across the world," we will make more efforts to support jobseekers who are wanting to work in the real estate industry, and real estate companies who are looking for good applicants.
Features of Our Recruitment Agency Specializing in the Real Estate Industry, "REAL ESTATE WORKS"
◎High Customer Satisfaction
REAL ESTATE WORKS always values listening and understanding every jobseeker, and we try to provide support in a prompt manner. 
As a result, we have received great feedback from our clients on Google Review and our own evaluation survey.
Jobseekers who used our services have given us feedback like;  "Their communication was very prompt," "My career partner listened to me and gave me advice," "They gave me accurate feedback after my first interview."
▼Some Reviews that We Received from Past Clients
"My career partner was very polite and supported me with a lot of care. It took me 3 weeks until I got my job offer, but he called me often to keep me updated so that I don't get anxious. I got the job offer that I wanted, and I am very grateful about it :)"
"My career partner gave me a lot of advice when I was worried about many things. I was able to take my step because of their encouragement. I would recommend this agency if you are worried or concerned about your job or about job changes☆."
"They were very fast and it was very easy to schedule my interview. They are very kind and will help you to be well-prepared, and they will give feedback from the company after interviews with their own advice as well."
If you are interested in working in the real estate industry, please reach out to us.
Register here>>>https://realestateworks.jp/s/7avxr
◎We Can Introduce More than 2,000 Wide-Ranging Job Postings
Including private jobs postings, we are able to introduce more than 2,000 job postings (August 2021).
You can view the postings through our website by themselves, but we also do an initial consultation with jobseekers that lasts for 30 minutes to discuss why you want to change jobs, what are the conditions that you want, and what you seek in your future. Our career partner will pick and introduce job postings that match your preferences.
If you cannot find a job posting that you like, our corporate team can look into seeking more postings.
Many people seek jobs while working, so our career partner will support you to lighten your workload as well.
◎One Agent Supporting Both the Company and the Applicant at a Time
Our recruitment agency specializing in the real estate industry, "REAL ESTATE WORKS" conducts interviews and information sessions with companies in order to collect up-to-date accurate information.
Based on the information, our career partners make efforts to understand applicant's needs accurately and suggest the right job postings. We hope both the company and the applicant are satisfied with their job hunting / recruitment by our services. 
If you are considering applying to companies in the real estate industry, please leave it to our recruitment agency specializing in the real estate industry, "REAL ESTATE WORKS,"
Our website for REAL ESTATE WORKS is here >>> https://realestateworks.jp/s/pq2gl
If you are a company seeking applicants to hire, please inquire here >>>https://realestateworks.jp/s/wjs83